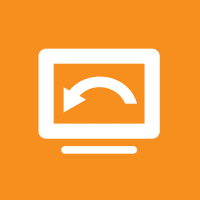 Lease Return
The nation's top leasing organizations trust CWI to support and grow IT hardware portfolios.
Statement of Work
Our team of asset managers strive to understand your needs and develop a process that meets your standards.
OLV/FMV/Residual Valuations
With decades of experience in pricing hardware of all types, our pricing team will provide you with accurate and durable assessments of equipment value.
Logistics
Hassle free pack and ship services from CWI offer your lessee the resources they need during refresh.
Data Destruction
CWI will securely and permanently erase data from all devices to the highest industry standard and provide certificates of destruction.
Reconciliation
Streamline the reconciliation of equipment returns vs. original invoice data with our custom built reconciliation process in SMART.
Audit Reporting
We start with how your organization consumes information then we create the reports in the formats you need.
Remarketing
The strength of our remarketing services comes from 25 years of experience that produces the maximum value for your equipment.
LOCATION. LOCATION. LOCATION.
Conveniently located in four regions of the US, we make it easy to conduct business with us. Let's connect and discuss how we can help you meet your goals and your bottom line.